PRODUCT FEATURES:
【Newest Upgrade The Second Generation Of Cute Shark Slippers】 4cm super thick sole: when you go to play on the beach or experience tearing, it will not crack. Super soft and comfortable soles: just like stepping on a sponge on top of soft and fluffy. 【Shark Slides】: Fashion cloud shark slides unique design inspired by the shark in the sea, the strange shape has shark characteristics, novel and interesting. The concave sole is designed to perfectly wrap your feet. Walk when the shark mouth will open and close, shark teeth can protect your toes to avoid kicking the roadside obstacles. Also allows you to stand out when taking pictures.
【Non-Slip & Quick-Drying】: The bottom of the shark bathroom slipper is designed with a non-slip texture to increase friction and provide just the right amount of support to prevent you drom slipping or falling.It dries quickly to keep your feet dry after showering or swimming.
【Soft and Comfortable】: cloud shark slides upgraded thickened sole with good cushioning and flexibility. With excellent flexibility can be folded and twisted, loosened and recovered. Let you play and walk for a long time will not feel foot discomfort. At the same time open-toe design is very breathable, do not have to worry about hot and sweaty feet.
【High quality material】: Our Shark slides are made of high quality EVA material, which is non-toxic and odorless. Even when exposed to the sun, they will not lose color and aging. Also the design of these slippers and the high quality materials make it fast drying to keep your feet dry.
【Summer must-have】: Shark slippers for men women, Whether as a gift for a friend, family member or lover, especially in the coming summer heat, these creative shark slippers will make you the most visible and unique at the beach, bathroom, garden, spa, gym, pool, dormitory, public shower, steam room.
PRODUCT SIZE:
STYLE 1
STYLE 2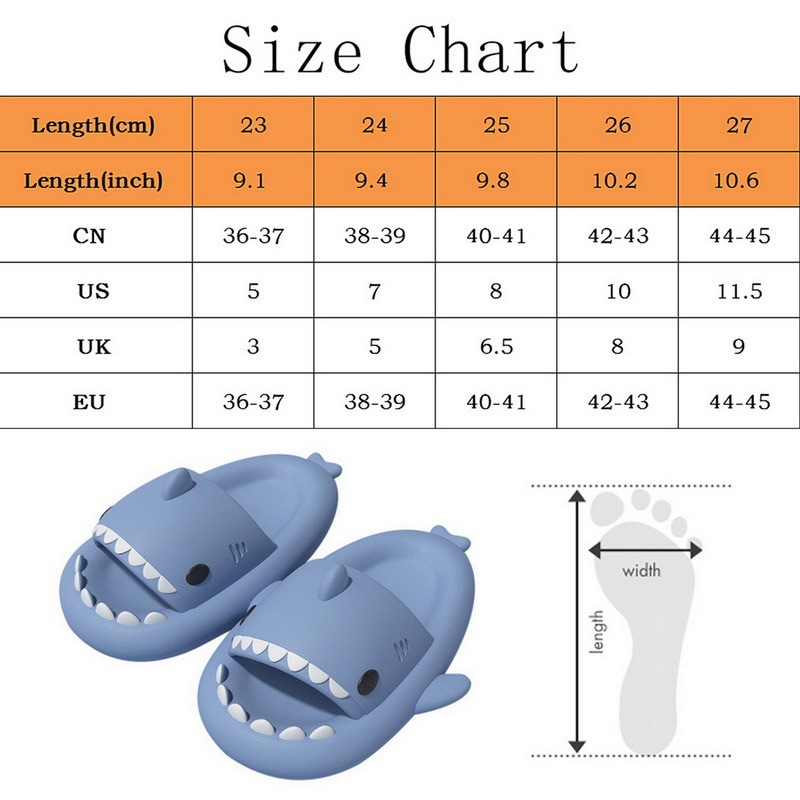 STYLE 3
PRODUCT SHOW:
TWO STYLES and TWO THICKNESS:
3.0CM and Upgraded 4.0CM
STYLE 1-3.0CM THICKNESS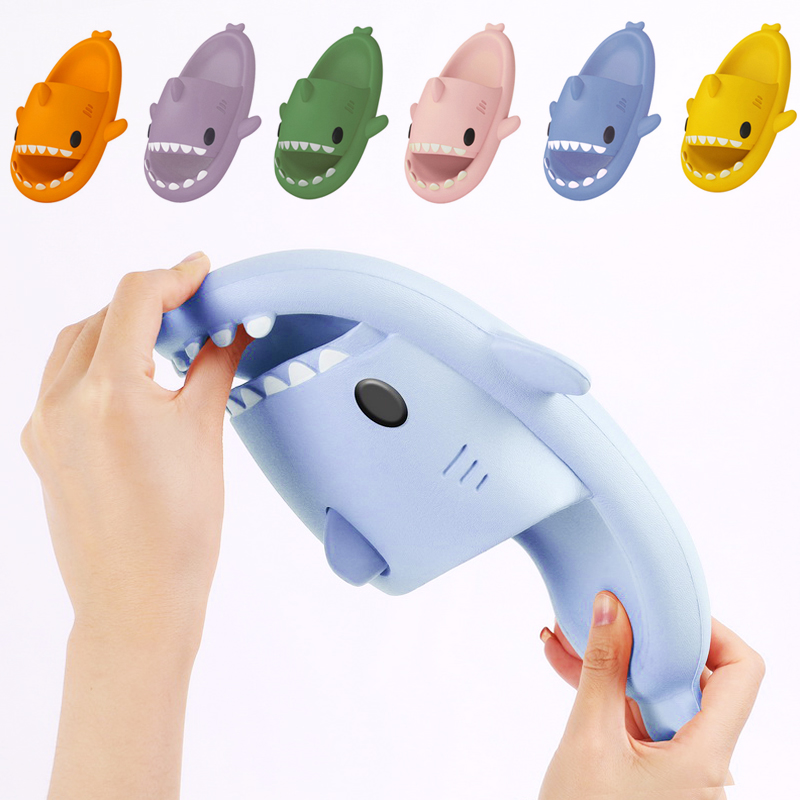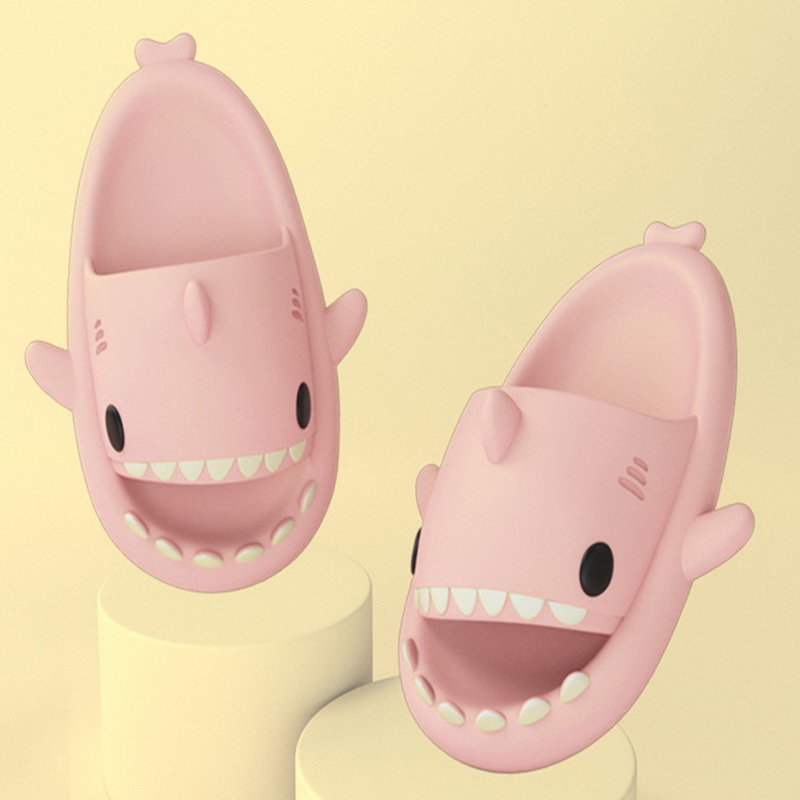 STYLE 2-Upgraded 4.0CM THICKNESS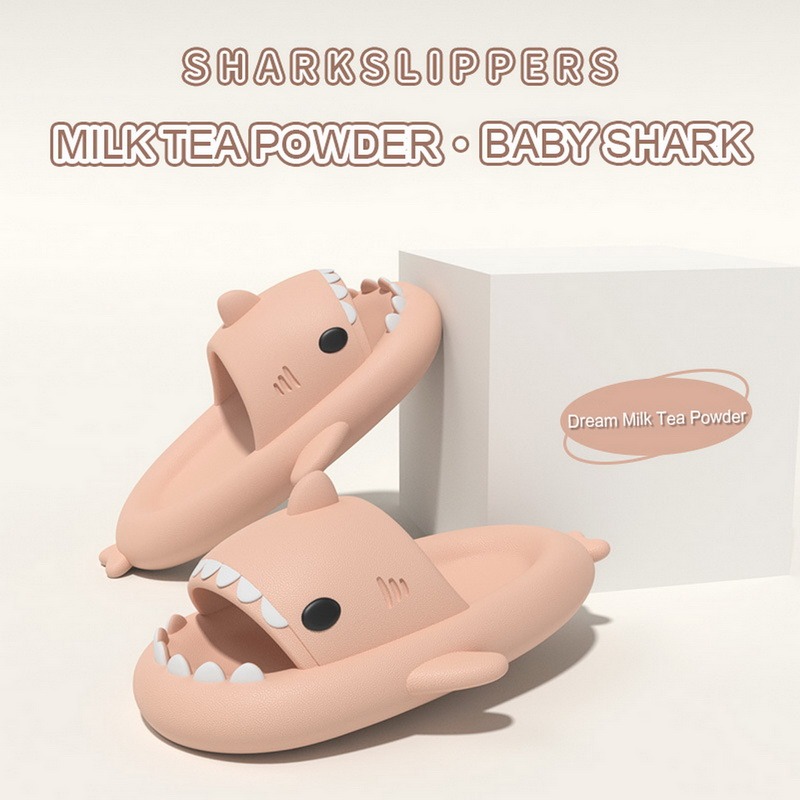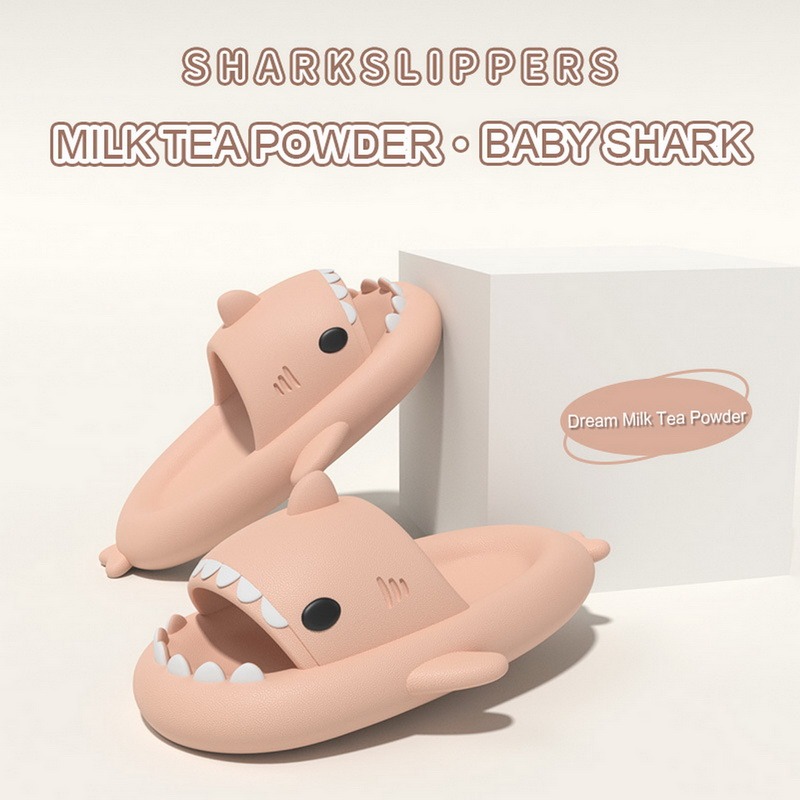 STYLE 3-Upgraded 4.0CM THICKNESS